Reach Out to Prospects
at the Right Time, Everytime
Save countless hours every week
Build Relationships With Potential Customers Who Just Changed Jobs
Find Freshly Funded Founders With Budgets
Reveal Hidden Prospects Who Are Ready To Buy Now
Get 1000's of Contacts Now
*No credit card required
Turbocharge your Growth
We help you connect and pitch using our proven recepies. With our fresh contact data and strategic
email templates, you're set up for success. Right person, right message, at the right time.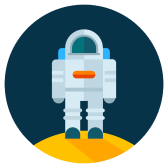 New hire signals
Welcome new decision makers within their first 90 days as they identify core needs for the future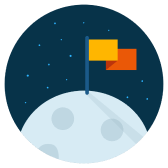 Funding signals
Congratulate companies on recent funding as they're about to start allocating their brand new budgets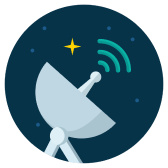 Bulk search
Connect with people in your target audience using our intelligent search platform with 40+ filters
Find converting triggers
Instead of wasting your time by making you go through giant data bases with zero results, we identify key events that make prospects more likely to strike new deals, and deliver new batches of contacts to your dashboard every Monday.
Get Started Immediately
Time At Current Position
< 90 days
Time At Current Position
Add range for the last funding date
Time At Current Position
Add range for employee growth

Tope Awotona
Founder
Atlanta, GA
Calendly
Software
Series A
$350M on 1/26/21

Vlad Magdalin
Co-Founder and CEO
San Francisco, CA
Webflow
Web design and hosting
Series B
$140M on 1/13/21
Grow relationships, not just transactions
We help our clients to form long-term partnerships with their ideal customer base. With Gravity Signals, you can create informed, authentic connections with new prospects.
Less time prospecting, more time closing
After quickly identifying high-probability leads, our system allows you to send personalized email sequences. You can also export a list of contacts and use it with your preferred CRM.
How can we help you?
Whether you're just starting out as a sales rep or run your own business, there is a solution for you.
Our use cases span across multiple industries and company sizes.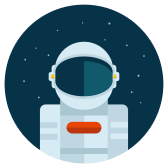 Sales professionals
Welcome new decision makers within their first 90 days as they identify core needs for the future
Executives and founders
Develop strategic partnerships and grow your customer base without wasting huge budgets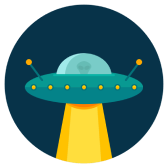 VCs and investors
Get the most accurate data by using our advanced search and find new exciting opportunities
Testimonials
Gravity Signals are key.They power our sales representatives to send timely gifts,
start personalized conversations, and spend more time closing.
Kris Rudeegraap CEO of
Our secret to sales intelligence
We built Gravity Signals so you could reach out to new hires and freshly funded startups exactly
when they need your products and services. Get more replies, close more sales.
Instead of uploading a database with millions of contacts, we zero in on a select number of perfect matches based on your goals.
Nobody likes cold calling - start warm conversations with new contacts by using relevant information.
Use our additional tools such as Gravity Contact Extractor and Gravity Email Enrich to get more insights and shorten sales cycle.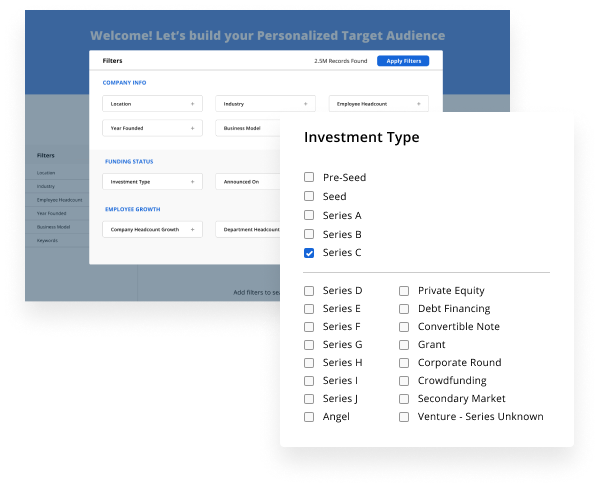 STEP 1
Find companies in your
target markets
Target recently funded companies or use our advanced filters: location, industry, business model, employee headcount, etc. Already know your audience? Upload a list of your target companies, and we'll take it from there.
STEP 2
Identify key contacts
Define your ideal prospect: search by title, department, seniority, and other parameters. Our database is being updated in real time to reflect the most recent changes so you could get actionable insights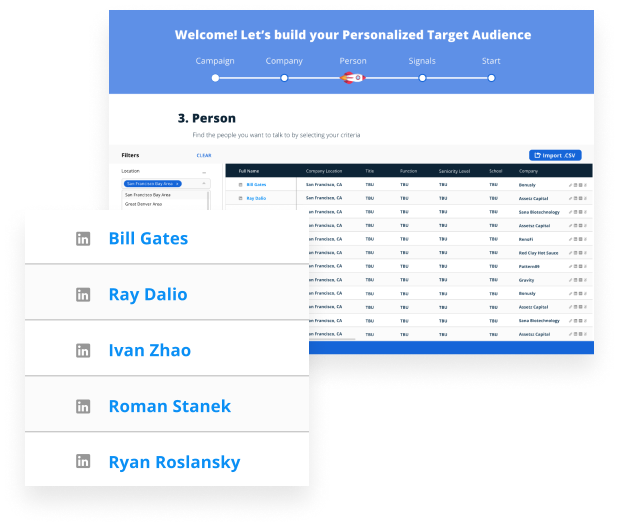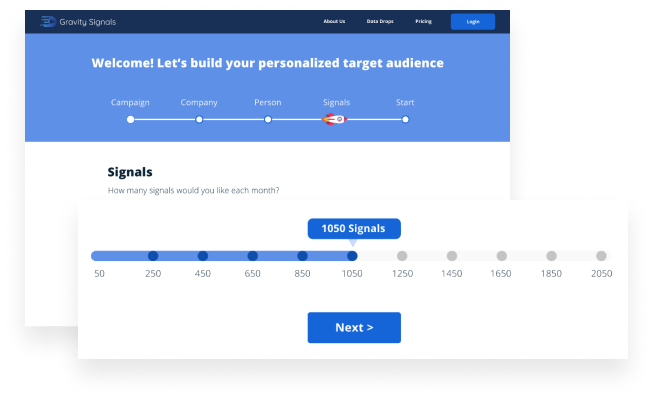 STEP 3
Select Your Plan
Depending on your business needs, you can select a plan to fit your needs. Our free membership includes 50 free signals a week and complimentary data drops. Need a custom approach? Schedule a demo with us.
STEP 4
Reach out to your
audience
Every Monday morning, your personalized leads will show up in your dashboard. Email them directly from our platform using proven templates or export the list as a .csv file and intergate it in your own workflow.